Dalrymple Lake Real Estate ~ Market Value Update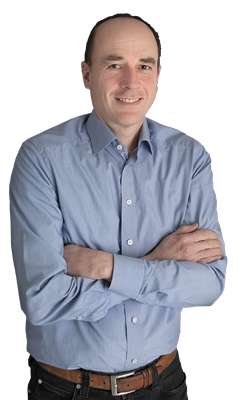 Whether you are an owner of a cottage who is considering selling, or a prospective buyer, it is important to be as informed as possible on local market conditions. In my previous career as a managing director at a major Canadian financial institution, I developed a deep appreciation for the importance of sound analytics, and have applied these concepts to glean insights on broader market trends as well as individual property valuation. In an effort to promote greater transparency and efficiency in our local markets, I am pleased to provide monthly in-season statistics and commentary on each of the major lakes in our service area. If you are interested in a more precise valuation of your property, please contact me at (705) 438-3000 or email me and I would be happy to provide a value estimate at no cost.
~ David Donais, Broker of Record/Owner
2018 Dalrymple Lake Market Value Summary
The average sale price for waterfront properties on Lake Dalrymple was $394,000 in 2018, up 4% from $380,000 in 2017, and 18% from $333,000 in 2016. Sale prices in 2018 ranged from a low of $225,000 to a high of $650,000.
There were 17 sales in 2018, down from 24 in 2017.
One metric I track closely to provide insight into pricing trends is the Sale Price-to-MPAC Assessed Value Ratio. I calculate this ratio for each sale recorded, as well as an average ratio for all sales during the year. In 2018, the average ratio for the 17 Lake Dalrymple sales was 1.52, up 18% from 1.29 in 2017 and 35% from 1.13 in 2016.
The increase in Lake Dalrymple property prices was in contrast to other key lakes in the western Kawarthas, where prices remained stable year-over-year.
Other key takeaways from the 2018 market include:

In contrast to the relatively slow spring market, the fall market for waterfront properties was very strong across the western Kawarthas.
Buyers almost uniformly desire to use their waterfront properties year-round – if you have a three- season property, it would be well worth your while to investigate the feasibility of enhancing it to four-season capability.

Looking forward, I am hoping that the strong momentum from the fall 2018 market will carry into 2019. However, while the prospect of higher interest rates in 2019 appears to be receding, the late-2018 correction in financial markets has the potential to dampen buyer demand for waterfront properties. As always, real estate market conditions in the GTA will heavily influence our market.
Read Other Kawartha Lakes Market Value Updates