Balsam Lake Real Estate ~ Market Value Update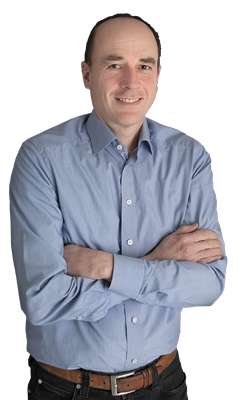 Whether you are an owner of a cottage who is considering selling, or a prospective buyer, it is important to be as informed as possible on local market conditions. In my previous career as a managing director at a major Canadian financial institution, I developed a deep appreciation for the importance of sound analytics, and have applied these concepts to glean insights on broader market trends as well as individual property valuation. In an effort to promote greater transparency and efficiency in our local markets, I am pleased to provide monthly in-season statistics and commentary on each of the major lakes in our service area. If you are interested in a more precise valuation of your property, please contact me at (705) 438-3000 or email me and I would be happy to provide a value estimate at no cost.
~ David Donais, Sales Representative/Owner
Balsam Lake Market Value Update ~ May 18, 2018
Since April 30, there have been five new listings and no additional sales on the lake, confirming the trend of a much slower start to the year on the lake. On a year-to-date basis (Jan. 1/18 – May 18/18), total sales volume on the lake is only $1.2 million, down significantly from $10.4 million for the same period last year.
Balsam Lake Market Value Update ~ April 30, 2018
We have witnessed a much slower start to the spring season than last year. Since Jan. 1, 2018, there have been seven new listings and only two sales on the lake. Last year during the same period there were 11 new listings and nine sales. This trend is consistent with what we are seeing on Sturgeon Lake.

The slower start is most likely the result of a combination of poor spring weather and more balanced market conditions in comparison to the very robust seller's market last spring.
The two sales so far this year were both below $750,000 in value. Last year four of the nine sales were for properties valued at more than $1 million.
Another factor likely resulting in lower sales activity is that asking prices are relatively high. As noted in the 2017 summary below, the average sale price to assessed value ratio for all waterfront sales on Balsam Lake in 2017 was 1.34. In other words, the sale price for a given property was, on average, 1.34 times that property's 2016 MPAC assessed value. For the eight active listings (excluding condominiums) on Balsam Lake as at April 30, 2018, the average asking price to assessed value ratio is 1.71. In other words, the asking price for a current waterfront listing on Balsam Lake is, on average, 1.71 times that property's 2016 MPAC assessed value. This difference in today's asking prices versus last year's sales prices may well be leading potential buyers to balk at paying these higher asking prices, especially given the year-over-year declines in prices they are familiar with in the GTA.
2017 Balsam Lake Summary
The average sale price on Balsam Lake was $945,000 in 2017, up 16% from 2016.
Thirty-two properties were sold in 2017, down significantly from the record high level of 55 in 2016.
Market dynamics on Balsam Lake (and all of the western Kawarthas) were influenced by events in the GTA housing market. The spring market was especially frothy, with large numbers of buyers competing for relatively few listings.
Cottage buyer interest receded somewhat after the imposition of the foreign buyer tax in the GTA. Mid-priced cottages (up to $700,000) continued to sell quickly, however, while sales of higher priced cottages slowed considerably.
The trend to higher market values on Balsam Lake was supported by another metric we track closely – the Sale Price to Assessed Value Ratio. In 2017, the average ratio for Balsam Lake was 1.34, a 16% increase from the 1.16 ratio realized in 2016.
Read Other Kawartha Lakes Market Value Updates