Crystal Lake Real Estate ~ Market Value Update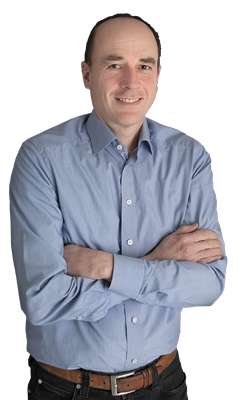 Whether you are an owner of a cottage who is considering selling, or a prospective buyer, it is important to be as informed as possible on local market conditions. In my previous career as a managing director at a major Canadian financial institution, I developed a deep appreciation for the importance of sound analytics, and have applied these concepts to glean insights on broader market trends as well as individual property valuation. In an effort to promote greater transparency and efficiency in our local markets, I am pleased to provide statistics and commentary on each of the major lakes in our core service area. If you are interested in a more precise valuation of your property, please contact me at (705) 438-3000 or email me and I would be happy to provide a value estimate at no cost.
~ David Donais, Broker of Record/Owner
2022 Crystal Lake Market Value Summary
Western Kawartha waterbodies include Balsam, Cameron, Sturgeon, Pigeon, Canal, Mitchell, Dalrymple, Head, Four Mile and Crystal lakes as well as the Shadow Lake System and the Burnt River.

The metric I use to track price trends is the Sale Price-to-MPAC Assessed Value Ratio, which is simply the ratio of the sale price of an individual property to its MPAC assessed value. I calculate this ratio for each sale recorded, as well as an average ratio for all sales in each month.
The chart above summarizes the monthly average Sale Price-to-Assessed Value Ratios in 2022 for the 12 major waterbodies in the western Kawarthas as well as across the entirety of cottage country. I have included the broader cottage country metric as the larger number of sales in this database adds credibility to the trends. For example, there were only three sales in the western Kawarthas in December 2022 so I would not put much faith in the 2.14 metric for that month.
Prices reached an all-time high in the early months of 2022 as buyers with pre-approved financing at very low rates chased the few waterfront listings on the market. The result was fierce bidding wars and sale prices substantially over asking. Buyers became extremely cautious once interest rates started to increase in late spring, and prices fell materially throughout the summer months before stabilizing in the autumn. Notwithstanding this retrenchment, price levels in December 2022 remained 62% above pre-pandemic levels.
There were 10 sales on Crystal Lake in 2022, versus 11 sales in 2021. The black circles on the chart correspond to the month and assessed value multiples of these 2022 sales.
The average sale price-to-assessed value multiple for the 10 Crystal Lake sales was 2.90, higher than the 2.65 average multiple realized across cottage country and the 2.75 average multiple for the 12 major waterbodies in the western Kawarthas in 2022.
The average sale price of the 10 sales was $1,218,000, down 17% from $1,474,000 in 2021. This decline is attributable to there being only one sale in 2022 for $2 million and above. There were three such sales in 2021. Sale prices in 2022 ranged from $640,000 to $2,400,000.
It is difficult to predict how prices will evolve over the next 12 months but my sense is that we will return to normal market conditions with relatively stable prices once the rate increase cycle ceases.
---