Clear Lake
Thinking of buying on Clear Lake? Our guide to Clear Lake real estate below will help you decide if this is the lake for you! If it is, we would be happy to send you any new listings that come up. Just click here. We promise not to hassle you!
Pros:
Spectacular clear deep water
Stocked with trout
Easy access off of Highway 35
Cons:
Very small
Expensive for a small lake
Some lots are steep to the water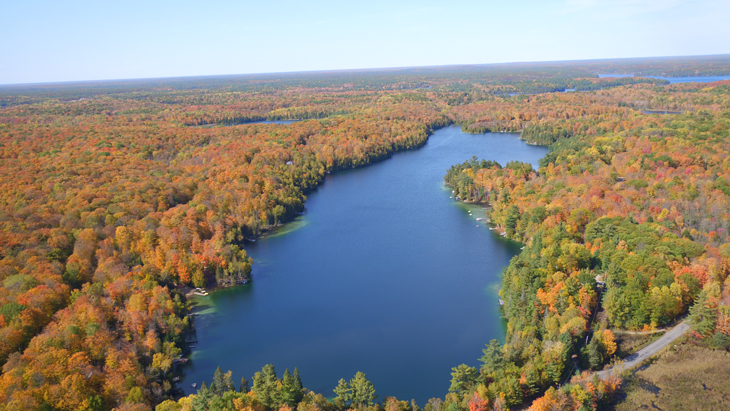 Geography
Clear Lake is located on the southern edge of Haliburton County, just east of Moore Lake, and a relatively short drive east of Highway 35. It is a small spring-fed lake, with a surface area of approximately 100 acres.
Clear Lake is distinguished by stunningly aesthetic clear and deep water, which has an emerald green hue near the shoreline. While small, it is much deeper than any surrounding lake with depths of 80 – 120 feet through much of the lake and a maximum depth of 185 feet.
Clear Lake is located in the Precambrian region, and therefore has granite topography and shorelines, some of which are steep to the water.
Density
There are approximately 65 waterfront properties on Clear Lake, the majority of which are used on a seasonal basis. Most lots are good-sized, with 100 feet of more of waterfront, and there are some exceptionally large lots on the south eastern shore.
Affordability
Clear Lake is the most expensive of the smaller lakes in this region, attributable primarily to its easy access and to the allure of its crystal-clear water. There have been only five MLS sales on the lake since 2020, ranging in price from $398,000 to $1,500,000.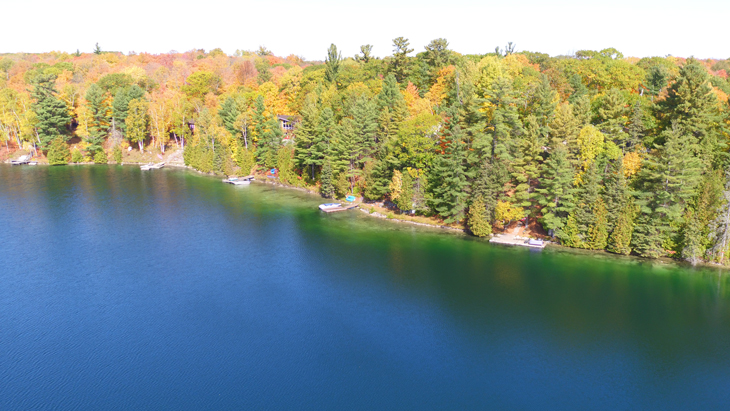 Recreation
Watersports – There are no motor restrictions on the lake, and it is sufficiently large to permit wakeboarding and waterskiing. Paddling and kayaking is also tremendous on this beautiful lake.
Fishing – Clear Lake has been stocked with Splake, a cross between Brook Trout and Lake Trout.
Swimming – Although the water takes longer to warm up than on shallower lakes, the swimming is ideal, with plenty of child-friendly wade-in shoreline as well as deep off-the-dock swimming for adults.
Bugs
Insect populations are typically higher on Canadian Shield lakes than on the limestone region lakes to the south. Blackflies emerge in early May and usually disappear once warmer weather arrives in early June. Mosquitoes arrive in late May reach peak numbers in June - their numbers are reduced once the dragonflies hatch. Deerflies come out in July. Insect levels generally decline drastically in August, and the glorious days of September and October are usually bug-free.
Services
Gas and basis groceries can be purchased in Norland (15 minutes). Coboconk (25 minutes) has a grocery, hardware and liquor store. Minden (25 minutes) has much more substantial shopping as well as a hospital.