Cameron Lake
Thinking of buying on Cameron Lake? Our guide to Cameron Lake real estate below will help you decide if this is the lake for you! If it is, we would be happy to send you any new listings that come up. Just click here. We promise not to hassle you!
Pros:
Plenty of sandy waterfront
Consistent water levels
Easy access to services
Cons:
Pricey
Shallow waterfront in some areas
Not a wilderness lake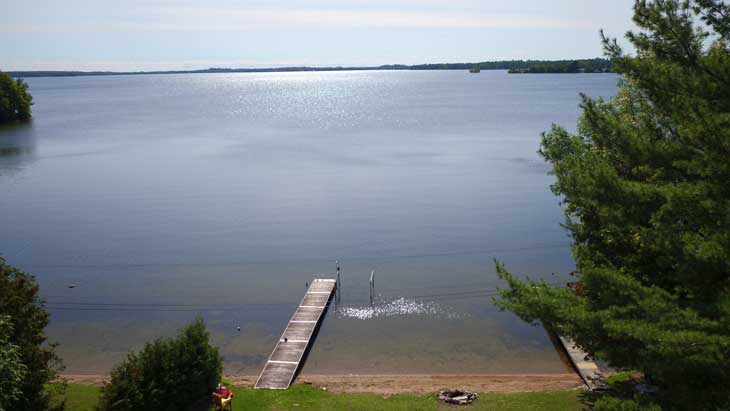 Geography
Cameron Lake is located in the Kawartha Lakes region of south-central Ontario near the town of Fenelon Falls. It is situated on the Trent-Severn Waterway just downstream from Balsam Lake. The Trent-Severn flows into Cameron Lake through the locks at Rosedale, and exits into Sturgeon Lake to the east through the locks in Fenelon Falls. The Burnt River is a major tributary that originates in Haliburton and flows into Cameron Lake at its north end.
Cameron Lake stretches four miles from north to south and two miles from east to west. Similar to Balsam and Sturgeon lakes, Cameron Lake is located in the relatively narrow belt of limestone topography that lies above the livestock and grain farmland to the south, and the Precambrian Canadian Shield country to the north. The limestone topography dictates the type of waterfront found on the lake - lots are most often level, and not normally steep to the water. Shorelines can be rocky (limestone boulders) or sandy, with older cottages often having concrete retaining walls. Landscaped lots with lawns and gardens are common.
The maximum depth on Cameron Lake is 50 feet.
Density
There are approximately 650 waterfront properties on Cameron Lake's 3,220 acres of surface area. The resulting density of 5.0 acres per property puts Cameron Lake in the mid-range of density among the major lakes in the western Kawarthas. As with most recreational lakes, boat traffic is most noticeable on summer weekend afternoons - the lake is quiet and placid most other times.
With its proximity to services in Fenelon Falls and Lindsay, Cameron Lake is a very popular year-round destination and hence the proportion of owners who live full-time on the lake is higher than many other lakes in the western Kawarthas. Most properties on the lake are easily accessed by year-round roads that are maintained either municipally or by road associations.
Water Levels
Water levels on Cameron Lake are managed by Parks Canada and are very stable owing to its location near the top of the Trent-Severn Waterway. Water levels are lowered in late autumn and reach their lowest point in mid-winter – this is when shoreline work is permitted. Water levels typically increase gradually during the spring run-off and reach a peak in May before returning to normal levels through the summer months.
Some shorelines on Cameron have quite shallow water near the shore, so this could be an issue for those buyers who plan to keep larger boats at their properties.
Flooding is normally not an issue on Cameron Lake, although some of the roads servicing Burnt River properties just to the north of the lake can have water flowing over them for short periods of time during the spring run-off.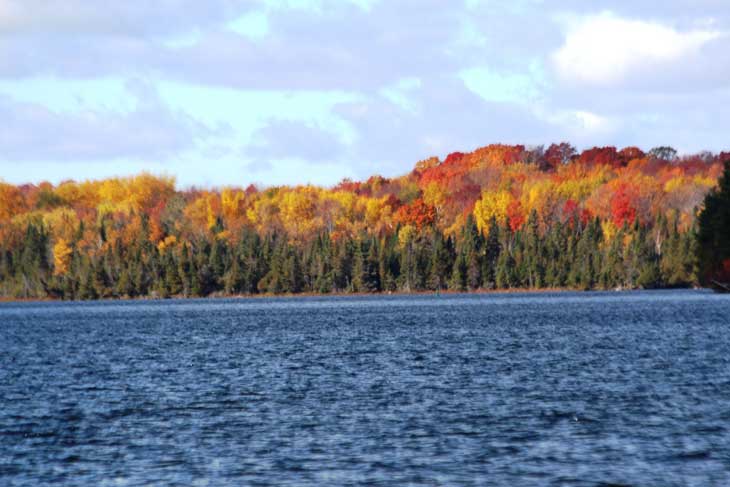 Affordability
Cameron Lake is a very popular recreational lake with low ownership turnover, and as such is one of the most expensive waterbodies in the western Kawarthas. You can expect to pay in the neighbourhood of $800,000 to $1,100,000 for a three-season cottage, while an updated year-round cottage or home will generally cost between $1,500,000 and above. Refer to our market value update section for more detailed information on prices and market activity.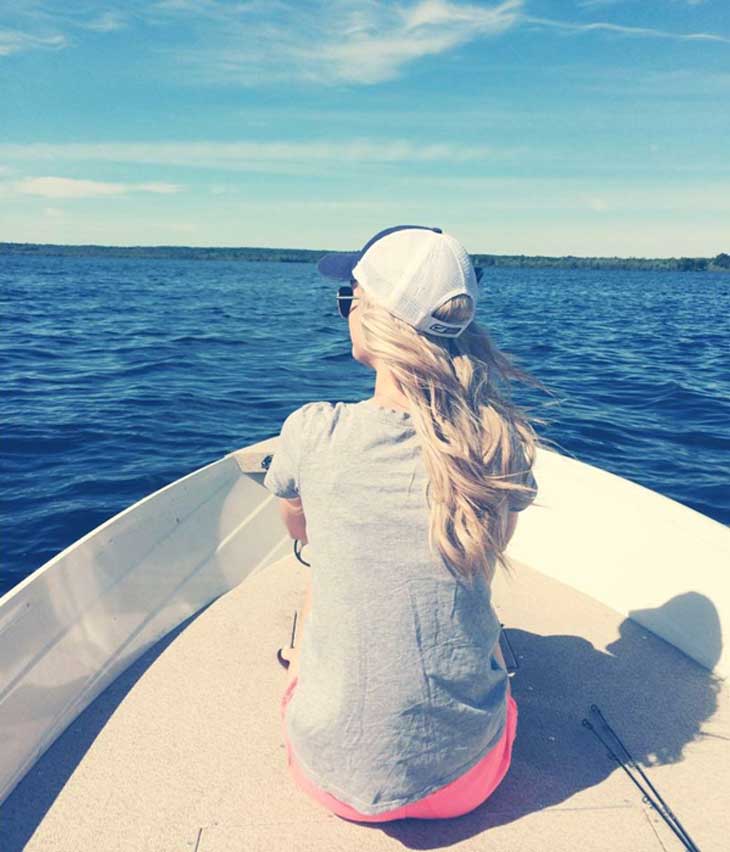 Recreation
Watersports – Cameron Lake is an ideal size for watersports, with plenty of space for boats but not so large that waves become a major issue on windier days.
Fishing – Cameron Lake is home to a range of game fish species, including small and large-mouth bass, walleye, northern pike and muskie.
Swimming – Cameron Lake has a higher proportion of prime, sand-bottomed waterfront than any other lake in the western Kawarthas, which makes for ideal child-friendly swimming.
Hiking – The 85 km long Victoria Rail Trail passes through Fenelon Falls and up the eastern shore of Cameron Lake. It is perfect for hiking and cycling.
Winter activities – Snowmobilers can also use the Victoria Rail Trail in winter to access the a large network of trails further north near the village of Burnt River.
Bugs
Insect populations are relatively low on Cameron Lake due to its location in the limestone region south of the Canadian Shield. Blackflies emerge in early May and usually disappear in a couple of weeks or after a few days of warm weather. Mosquitoes follow in late May and their numbers are reduced once the dragonflies hatch in June. You may see deerflies in July in wooded areas. Insect levels generally decline drastically in August, and the glorious days of September and October are usually bug-free.
Services
Fenelon Falls has a wide range of services, while the Ross Memorial Hospital in Lindsay is a 20 minute drive south.
Cameron Lake is within an hour and a half drive from most areas of the Greater Toronto Area.