Client Testimonials
---
Salter's Island, Shadow Lake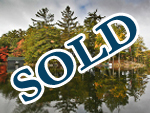 This spring we bought a beautiful island, which Gail McCormack of Kawartha Waterfront had listed. Gail was always available to my agent to work through the details and never tired of getting everyone back to the table for negotiations. We are so grateful she did, because we are absolutely delighted with our purchase and so pleased to be on the lake.
~ Buyer Testimonial
---
103 Shadow Lake Road 6, Shadow Lake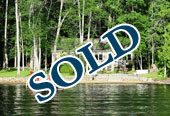 Waterfront properties are much more complex to value and market than non-waterfronts. Gail McCormack has made it her business to specialize in selling waterfront properties — she even has her office and lives right on Shadow Lake. Gail brings a team approach to selling real estate. Her extensive waterfront experience and expertise is the primary reason anyone in the area with a cottage or home on the water ought to deal with her.
~ Paul and Penny Bassett
---
71 Manor Road, Sturgeon Lake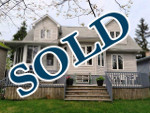 Kawartha Waterfront's marketing was great. The colour brochure and the feature sheet they produced that we were able to put out for each showing looked very professional. Gail made some good suggestions to improve the curb appeal.
~ Brenda O'Connor & Dave Bickell
---
83 Bayview Estate, Sturgeon Lake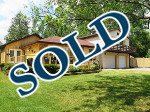 A great big "THANK YOU" to Gail and her team for a wonderful job of selling our cottage. We are in the business of buying run down cottages and transforming them into beautiful homes anyone would be proud to call their own. Needless to say, we have used Kawartha Waterfront Realty for both our buying and selling needs, and Gail and her team have been a pleasure to work with in all our dealings.
Judy is always pleasant and accommodating and does an outstanding job. We always tell everyone "If you want to get a sale on your home, call Gail." Why go to anyone else? A fabulous team who does the job right!
~ Cathrina Endicott
---
76 Shadow Lake Road 43, Shadow Lake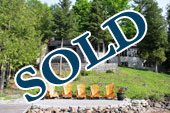 It was a smart decision to get Kawartha Waterfront Realty to handle the sale of our cottage. Everything was done in a very professional manner and with a great deal of sensitivity. We loved our cottage but it was time to sell and move closer to family. Gail and her staff helped us through a very emotional time with little stress involved. They really care about their clients and work with them every step of the way.
Our cottage sold quickly and we couldn't be happier. A big THANK YOU to Gail and her team.
~ Valerie and Kerry MacDonald
---
Thompsons Marina, Trent Severn Waterway Marina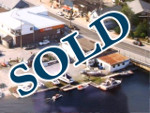 What a pleasure it's been to deal with such a team of professionals.
I have used Kawartha Waterfront Realty on two separate occasions with the sale of a home and a business and I am very pleased on both accounts. The level of attention to details and the very knowledgeable advise I received throughout the transactions is second to none.
I have total confidence in Gail and her tremendous team.
I will certainly be using KWR again for any future deals.
Thank you so much. Keep up the good work!
~ David Grozell
---
62 Shadow Lake Road 18, Shadow Lake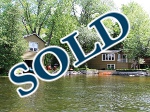 "Thank you for such sound listing advice, the quality marketing campaign, and your commitment to finding the right buyer for our little gem. Your team are so passionate and dedicated – yes, they know waterfront, but what they care about are people.
And to anyone considering a lakeside lifestyle for the first time, you need to know just one thing ... memories are made at the cottage, and the key to that door is Kawartha Waterfront Realty."
~ Stephan Brailsford and Mark Gauci
---
258 North Shore Road, Head Lake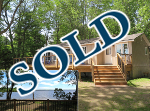 I recently used Kawartha Waterfront for the 3rd time in the last 10 years and I must say every experience has been exceptional. The company is very engaged throughout the entire process and keeps you very informed on an ongoing basis. The admin team is very friendly and extremely responsive when you have a question. I would use them again in a heartbeat.
~ Kurt Wittkopp
---
256 North Shore, Head Lake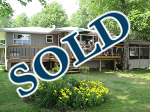 We would like to thank Gail, and all the staff at Kawartha Waterfront Realty for all their professional help in selling our cottage. Having our cottage staged was a real plus, Judy was always in touch via emails, letting us know when showings where, giving us lots of notice. The feedback from people looking was great and very helpful. All the advertising was over and above our expectations, in Newspapers and Internet. Gail's confidence was amazing. KAWARTHA WATERFRONT REALTY ALWAYS SELLS, and we are so very thankful.
~ Ken & Cathy Crane
---
104 Baker Blvd., Head Lake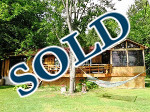 Dealing with real estate is never easy but when you work with Gail and her team at Kawartha Waterfront – it feels like you're working with family. They took such time and care in creating the on-line listing, description and brochure for our cottage. They were always there for us when we had questions and offered great advice for staging our cottage. We were pleasantly surprised when our cottage sold within weeks - thanks to the efforts from the team at Kawartha Waterfront!
~ Katherine & Bill Keates
---
14 Montgomery Point, Shadow Lake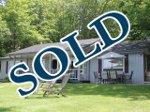 We loved how professional and patient the team was. Kevin Copithorne always responded and helped guide us through the process of buying a cottage. Thank you Kawartha Lakes Waterfront Realty for all your advice and professionalism.
~ Alex and Cindy
---
34 Shoreview Lane, Balsam Lake Area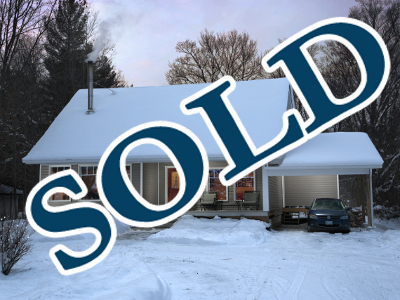 Working with Kawartha Waterfront Realty was a great experience right from our initial consultation to closing! Prior to listing, we noticed the many properties which were sold through KWR. That spoke volumes to us. Although our home was not directly on Balsam Lake, we knew that our indirect access to the lake was something that only this firm knew how to bring to market. We valued their reputation and they proved that their experienced approach to selling homes in our area also extended off the water. Our property sold in just a matter of weeks and all of this during one of the longest winters to date. We would strongly recommend, to anyone thinking of selling, that they give these professionals a call!
Pasi and Jennifer Posti
~ Pasi and Jennifer Posti
---
112 Iris Drive, Balsam Lake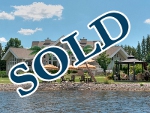 Thank you Kawartha Waterfront Realty for your outstanding service! You went above and beyond in meeting our high standards ….
Steve and Valentina
~ Steve and Valentina
---
108 Baker Blvd., Head Lake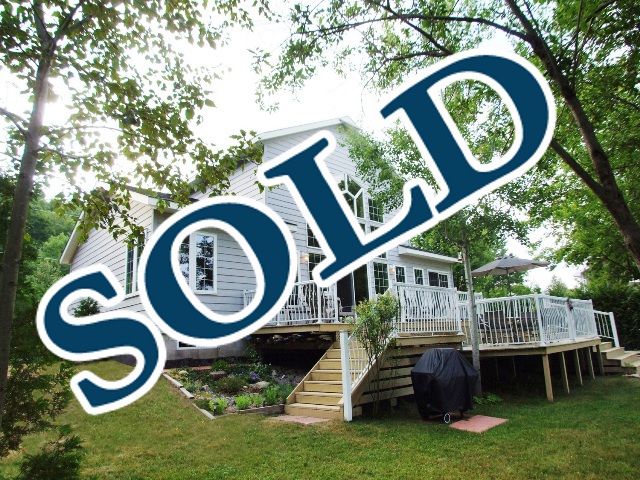 It is with deep gratitude that we thank Kawartha Waterfront Realty for listing our cottage, assisting in its sale and being there for us when we needed questions answered.
You all participated in this process with professional guidance, excellent communication, wonderful advertising and supportive advice.
Kawartha Waterfront Realty runs a very efficient operation and we would definitely recommend you to others.
Sincerely,
Debby and Jamie Wilkinson
~ Debby and Jamie Wilkinson
---
139 Brook Road, Burnt River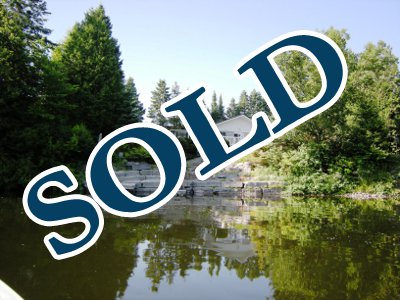 Selling this property has been a very pleasant experience thanks to a considerate, efficient Real Estate Team.
Everybody had a part to play, including myself of course, and it culminated successfully for all involved.
I highly recommend the Kawartha Waterfront Realty Team. While each member values success, they always keep you, the client, in mind.
Andy Walker

A hearty thanks to KWR Team.
~ Andy Walker
---
19 Bare Rock Road, Head Lake

Selling our Head Lake cottage was a very emotional experience for us. Especially for my wife as the cottage had been in her family for over fifty years. After making some enquires with neighbours, including one who had just put their cottage up for sale with Kawartha Waterfront Realty, we called and set up an appointment for the following week. Three weeks later our cottage was sold.
Our first contact was with Gail McCormack who is the Broker of Record/Owner. From the moment Gail stepped through our door, we knew we had made the right choice. Not only was she extremely knowledgeable in the Kawartha Lakes market place, she was very respectful and understanding of the difficult decision we had made and in a short time gently led us through the process and helped us correctly set our expectations. As we came to meet more of the Kawartha Waterfront team, we came to realize that Gail's expertise and sensitivity reflected a corporate culture that was inherent in all members of the Kawartha Waterfront team.
I believe Kawartha Waterfront Realty has re-invented the real estate business. Rather than the dog-eat-dog competitive agent driven environment I've experienced with other agencies, Kawartha Waterfront is a well directed TEAM of energetic individuals who each understands and enjoys the role they play in a clearly defined goal to obtain the best value for your property in the shortest time possible within an environment governed by honesty and integrity.
Either Judy Uens or Laurie Campbell was always available to answer our calls and quickly get us the information even when our calls were sometimes a bit redundant. They both always made sure we were aware of any appointments.
Paul Saunders paid us two visits, one when he came to install the signage and a second three weeks later when he came to remove them. Both times he had pleasant comments about our property and generally instilled a feeling of confidence in the Agency.
The Sales Representatives reflected professionalism and made us feel confident in the Kawartha Waterfront Process.
John McCormack we came to understand is the technical glue that holds the agency together. With a background at a CIO level for major Canadian corporations, the process and technology experience he brings enables the self directed free flow environment that results in a highly efficient self directing team.
And of course Gail McCormack is the intellectual and emotional cornerstone of Kawartha Waterfront. A tough negotiator; a respected leader; a knowledgeable Broker; Gail is a person respected by both clients and other agencies. Definitely the person you want in charge of selling your property.
If you are selling a property in the Kawartha Lakes district you will not regret knocking on the door of Kawartha Waterfront Realty.

Doug Reed
~ Doug Reed
---
60 Shadow Lake Road #18, Shadow Lake
The Kawartha Waterfront Realty team is quite exceptional. Their marketing, pricing and showing of our cottage brought immediate results: it sold within four days of the listing date! Their web site is really beautifully done and the team members are very personable, helpful and professional. It is evident they all really enjoy working with their clients.
Marion and David Hill
~ Marion and David Hill
---
11 Cactus, Head Lake

I can't recommend Kawartha Waterfront Realty enough. As a past realtor, I had a high standard of expectation of performance. They absolutely exceeded that with a high level of professionalism and work ethic. Gail guided me to a fair listing price for my cottage property and the rest is history – sold in 49 days. Do use their real estate services.

Carl Makela
~ Carl Makela
---
58 Leslie Frost Lane, Sturgeon Lake

The Kawartha Waterfront Realty team did a fantastic job marketing and promoting our cottage.
Other realty firms rely on grainy photos and tired scripting on MLS to promote their listings, but this is a company that realizes the value of promoting and marketing their listings quickly and attractively. Beautiful photos of our property were taken after it had been tweaked to perfection and then those photos in turn were used in appropriate advertising mediums.
We listed our cottage and 26 days later it was sold!
We would highly recommend using Gail and her personable, efficient, proactive team for your listing.
Ellen MacKay
~ Ellen MacKay
---
61 Beaver, Four Mile Lake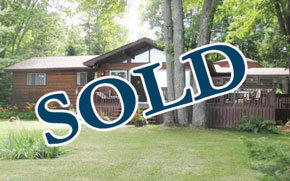 "The selling of our property on Four Mile Lake had been a long experience, but with Gail and John, and all the helpful employee's in their office, things finally came together. It was a pleasure having Kawartha Waterfront guide us along the way.
The brochure that was made up for our showings was extremely well done.
We will very much miss the great times we have had at our home on Four Mile Lake.
Watching the seasons change will forever be in our memories."

Linda & Chuck
~ Linda & Chuck
---
2 Sturgeon Glen, Sturgeon Lake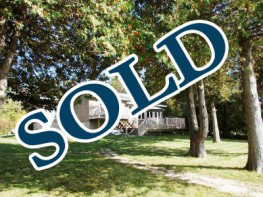 "Amy and I had listed our cottage once before listing with Gail and her team and our experience was night and day. Gail has put together an outstanding team from expert sales people such as Kevin to the staging artist Donna who worked magic at our cottage. We're actually hiring Donna personally to help us with our home in Pickering we were so impressed with her.
I think that some agents are good at representing the buyers but I think that representing the seller is actually much more difficult and this is Gail's strength. Even though we were selling at a difficult time of year, Gail laid out a great strategy for us and it worked to a tee. I'm very happy to recommend their services to anyone."
Glen Young
~ Glen Young
---
25 Trent View Road, Trent-Severn Waterway
We were very happy with the service we received from Kawartha Waterfront Realty. The listing was done by Gail very pleasantly and professionally. We were extremely pleased with the efficiency and friendliness of all members of the Team we dealt with. They returned our calls quickly and kept us informed of all advertising being done on our home and let us know right away the feedback from all potential buyers.
Thanks to Kawartha Waterfront Realty for helping us move forward with our lives.
Jed and Gail Benoit
~ Jed and Gail Benoit
---
322 Indian Point, Balsam Lake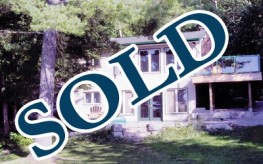 Kawartha Waterfront Realty Inc. is a dedicated team of professionals who supplied us with a full line of real estate services to get the job done.
Kawartha Waterfront Realty Inc. was:
Accessible: lives and works in the community
Resourceful: resourceful use of all the marketing mediums possible to advertise my property
Excellent communicator and was a powerful negotiator
From our experience we recommend Kawartha Waterfront Realty Inc. to represent you in your sale of your property.
Mark Turner and Mary Vrabel
~ Mark Turner and Mary Vrabel
---
65 Nevison Road, Gull River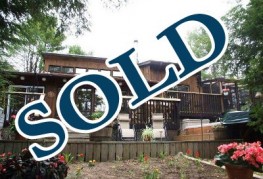 Nobody likes to move. Buying, selling, packing, unpacking. It's stressful, nerve-racking and just plain exhausting. Thankfully there are people at all steps of the way, and I'm here to tell you that Kawartha Waterfront Reality did the job for us , in spades, seamlessly. They have a real team at your disposal. First, we met the Broker, Gail McCormack. She explained the process, our options, how she would promote and advertise the property, and pricing. Then Paul shows up. He erects the sign (& makes them) and what a handsome sign it is. Next, Donna is scheduled at your convenience to come and help you with some staging tips and photos. Lots of professional photos. By this time, you have been in contact wth Judy, the Office Manager, Appointment Co-ordinator and all round Adminstrator. She will send an e-mail each time an agent is requesting a showing. No surprises. Within what seems like hours, your lisiting is on the website looking so good you want to buy it back. Bill and Kevin are on the front line, Sales. They both live in the area, know the area and sell with integrity and compassion. They are always available and can be contacted by every media except smoke signal. If they don't know the answer to your question, they will find out and let you know asap. When the offers start coming in John McCormack drafts the offers and the counter offers and on completion contacts the lawyers. This is your team. It's like a big family. You will not be disappointed. Thanks to you all!
John & Victoria Hubbell
~ John & Victoria Hubbell
---
372 North Shore Road, Head Lake
Selling my home from another Country I was certainly expecting a few hurdles but it was SURPRISINGLY easy with the professional staff and OUTSTANDING service provided by KWR. As a Realtor myself, I was so pleased that I chose the best firm to represent our cottage and facilitate a quick sale. It will be very easy to recommend KWR to all my neighbours on Head Lake! A special thanks to the entire staff who went beyond the call of duty….....

Verena
~ Verena
---
19 Pine Ridge Road, Gull River
When I first met with Gail McCormack from Kawartha Waterfront Realty, I was impressed by her knowledge, honesty & genuine interest in me as a person not another listing.
As I got to know the team (Gail, John, Judy, Laurie, Paul, Kevin & Bill) I knew I had chosen the best Realty to sell our cottage. Their professionalism and attention to detail is number one.
I can't thank you enough & will recommend Gail McCormack and her team at Kawartha Waterfront Realty Inc.

Carol Traill
~ Carol Traill
---
30 Albert Street, Shadow Lake System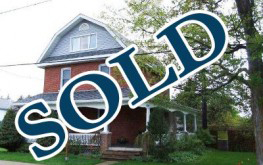 Professional in every sense of the word is how we would describe the Kawartha Waterfront Realty TEAM. Gail, John, Judy, Laurie, Paul and Bill, we can't thank you enough. When we first met with Gail McCormack she was honest, knowledgeable, very professional and genuine. She really cares about selling your home as if it were her own. Their attention to detail is bar none. We really felt like a part of the team and not just another listing. We have and will continue to recommend Gail McCormack and her TEAM at Kawartha Waterfront Realty.
Paul and Karen
~ Paul and Karen
---
6945 Hwy 35, Coboconk Area
Selling a home is always difficult and doing it on my own with the recent passing of my husband, doubly so. Combine this with the terrible storms we experienced this past summer in the middle of our listing period and you have a recipe for disaster. Kawartha Waterfront Realty, with their team of professionals helped me get through it. Gail McCormack provided a realistic and honest appraisal up-front for me to work from. Despite the slow start this spring with terrible weather, we sold for 98% of the original asking price. I am very pleased with the service I received and would recommend Kawartha Waterfront Realty to my friends.
Mona
~ Mona
---
6 Cameron Road, Gull River
Selling one's property is an emotional roller-coaster at the best of times. Fortunately, we chose "Kawartha Waterfront Realty" and "Team McCormack" as our listing agent. Gail's first visit was professional and she gave us an honest appraisal, voicing her concerns and opinions about the property (sometimes not easy to hear). Upon signing, we were provided with the amazing Donna Barry whose hints and style sense transformed our older "pubby" cottage into a stylish and chic property with a new brighter ambience and showcasing the features important to the sale. Judy was always keeping us informed and was always available to hear our concerns or for a chat. All in all, we highly recommend this agency that treated us as part of the team and not just one of their clients.
David and Linda Waite
~ David and Linda Waite
---
28 Juniper Crescent, Four Mile Lake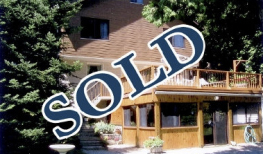 "Gail has put her TEAM to work providing a great staging of the property followed up by a large array of professional pictures showing the property over the web site in complete detail. Her signage, advertising and service is very professional. We were both quite happy with all aspects of the their service. I would encourage any person in the Kawartha Lakes looking to sell or buy a property to avail themselves of the services of Gail McCormack's TEAM and list with Kawartha Waterfront Realty Inc. Brokerage."
Warren and Shirley Beamish
~ Warren and Shirley Beamish
---
11 Aneva Court, Fenelon Falls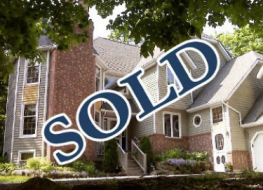 'Attention to Detail'
Gail met with us one evening and within days we had Bill and Kevin assessing our property, Donna doing staging and photography, Carolyn creating the web page, Paul doing signage, Judy managing the phone and John assisting with legalities. Presto the Sold sign was up. The process was very smooth and efficient, our house was listed and sold in no time. We wouldn't hesitate to recommend Kawartha Waterfront Reality. Thankyou to a very professional group.
Don and Benita
~ Don and Benita
---
81 Baker Boulevard
We were pleased with the very short while it took to sell our house and property. There is no doubt in our minds that your "process" certainly fits the bill as it relates to sales. You were very responsive to our request and the subsequent, "staging" and then related website information really helped our cause. We had friends who looked at the website, commented on how very well done it was, as did our real estate agent working for us in Lindsay.
Although the "computer" end of things was less than desirable, from our end, Judy was very helpful and assisted us immeasurably with related activities. So, from a "team approach", we believe things went very well.
I would certainly recommend your services to others who take on the "selling task". I believe the "quickness" of the sale certainly raised a few eyebrows up our way and we related that directly to your real estate process.

Thanks again for a job well done.
Lloyd and Diane Robertson
~ Lloyd and Diane Robertson
---
77 Pearce Road, Balsam Lake
This past year we have worked with Gail to first purchase a cottage and then sell our existing cottage. Gail and her team did an outstanding job in marketing and selling our cottage. Her web site is by far the best we have seen and the property was given a lot of exposure through ads in the local papers.
We will definitely call upon Gail for any future real estate needs and sincerely would not hesitate to recommend her to anyone.
Karin and Sanjiv Seth
~ Karin and Sanjiv Seth
---