Buying a Getaway in Ontario's Cottage Hot Spots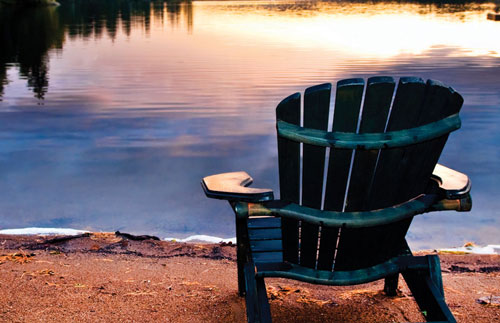 Here are a few interesting insights from the article:
Ontario resort areas are feeling the effects of the GTA's hyper-heated real estate market. From Prince Edward County to Collingwood, picturesque landscapes are being dotted by high prices and multiple offers.
The lust for luxury, a tradition in Muskoka, is migrating to sleepy, lower-priced areas such as the Kawartha Lakes.
Sales are up, but listings are down significantly.
In the Kawartha Lakelands (including Lindsay, Bobcaygeon, and Fenelon Falls) the average home sale price for April was $312,765. The difference in average selling price compared to April 2015 was 17 per cent (Canadian Real Estate Association).
Gail McCormack barely recognizes long-familiar lakefront homes from the previous autumn when she takes her pontoon boat out in the spring. New owners have built lovely year-round homes that would be near or over $1 million if they were to go on the market.
People who have recently bought properties are either tearing down the existing structures or taking on major renovations.
Although 2015 was a good year, McCormack anticipates that 2016 will be even better for the real estate market in the Kawartha Lakes.
There have been some demographic shifts, too. A couple of years ago, buyers were mature couples at or near retirement. Their kids were going off to university. Now, the buyers are younger professionals.
Younger purchasers have inherited money, or they have bought a second home secure in the knowledge that their city residence is worth a considerable sum.
When members of this younger demographic purchase a rural property, they want a rural setting. They don't want to spend weekends mowing the grass.
Increasingly, people are buying places to live in year-round. Lindsay, Bobcaygeon, and Fenelon Falls offer social opportunities, activities, and diverse services.
With the expanded road network, including Highway 407 opening this spring, it will be easier to zip up to the Kawartha Lakes
McCormack pointed out there are a variety of ways to get to the Kawartha Lakes, including scenic country roads.
Most buyers put a two-hour time frame on their travel to cottage country.
Spending less than $1 million isn't an option if you want to own a piece of waterfront in Muskoka – especially on the big lakes of Joseph, Rosseau, and Muskoka.
Here's the link to the Toronto Star article of May 23, 2016: https://www.thestar.com/business/2016/05/23/looking-to-buy-property-in-latest-cottage-hot-spots-good-luck.html